Paraphrasing Service: Getting an A+ Essay is Easy!
When working with publications or preparing a presentation, you can use existing ideas and statements. This helps reinforce your opinion or diversify your essay. However, using other people's words, you must carefully rephrase them to eliminate plagiarism. At first glance, this sounds simple, but it requires skills of qualitative analysis and sorting of information. You must change the words and structure of the sentence or fill out the quote in the required format. To cope with the task, you must devote a lot of time and effort to preparing.
With Smart Essay you will save both your time and nerves. Our essay writing service can handle any paraphrasing task to make your essay powerful. Our experts in rewriting and editing will change the exiting statements in your favor. It will look like new ideas that are organically inscribed in the text. We guarantee quick compliance and ongoing support. Essay writing service SmartEssay.org will paraphrase essay online and facilitate the process of creating the paper. Order our services and have a rest while we are working!
Why Do You Need a Paraphrase Your Essay?
Rephrasing is a way to avoid plagiarism and make the statement sound more effective. To put it another way, by paraphrasing you change the existing idea so that looks original and naturally fits the paper. The fact is that sentences from other resources sound good separately from the text. However, to incorporate them into your publication, you need to carefully work on each statement. Using paraphrasing, you get such benefits:
You boost the tone of writing and make it stronger;
increases the uniqueness of the text;
sentences become logical and consistent;
you avoid suspicion of plagiarism or copying.
To protect yourself from undervaluation, we recommend contacting a professional paraphrasing service or try to do it yourself. However, be careful. Do not trust your paper rephrasing programs that promise fast paraphrase all the statements. Such programs work based on simple mechanisms for selecting synonyms and replacing words. This does not guarantee a quality paraphrase but only takes your time and money.
SmartEssay.org is a suitable paraphrasing company that works with any type of paper. We will analyze for plagiarism and find the correspondence of your text with others. Our experts will change the structure of proposals and select the appropriate format. Be sure that edited text will be unique from A to Z.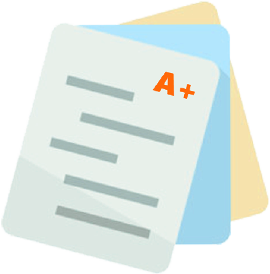 Get quality essays
without paying upfront
Order Now
Paraphrasing Service SmartEssay.org: Warranties and Benefits
The SmartEssay is a responsible service with loads of experience. Our experts have a degree in humanities and hundreds of thankful clients. It means that you can trust our company without fare. If something goes wrong, we fix it without disturbing you. Collaborating with Smart Essay, you meet those advantages:
Flexibility. We work with dozens of types of writing, from the official style to publications in social networks. You are free to ask for paraphrasing any paper, even if it's not mentioned on our site.
Responsibility. If you find a mistake or inaccuracy in paraphrasing, we will check the text again. Our goal is to do all the work from A to Z so that you just have to hand it over to the teacher.
The optimum price. We do not overcharge so that every student can afford our services. Our idea is to help you improve your paper and make your training smoother.
Punctuality. We have to deliver the finished assignment by the agreed date. Over the years of practice, we noted only a few cases where the paper was delayed. The reason was the failure of the website and media downloads. Since then, we spend much more on optimizing the resource, so failures do not occur.
Money-Back Guarantee. We vouch for the high quality of paraphrasing and compliance with format requirements. However, if for technical reasons you did not receive the text on time, we will help you fill out a refund request.
These items help us to be among of reliable proofreading companies. We use an individual approach to each client. Solving your problems is our duty. That is why there is a guarantee that you will be satisfied.
FAQ on Our Online Paraphrasing Service
You will probably have some questions about our paraphrasing company. To save your time, we prepared answers to frequently asked questions.
What are online paraphrasing services I can get?
We edit the text of documents, essays, and term papers. Alternatively, you can order paraphrasing of a blog publication or letter.
Who will do my essay paraphrasing?
We select the appropriate editor depending on the topic of the text and the deadline. There are only qualified employees with a Masters's degree on our paraphrasing website.
How to paraphrase a sentence so that sounds stronger?
Our experts work based on the professional paraphrasing tool. It analyzes the structure and format of the text, the level of uniqueness and readability. Experts adjust a sentence using the appropriate structure and synonyms.
What if your paraphrase service doesn't meet my expectations?
If you find flaws in the text or did not receive it at the right time, we will return the cost Our online paraphrasing service provides you with a money-back guarantee.
Why is it important to paraphrase?
It is a way to knock out the plagiarism and strengthen the tone of the text. By ordering paraphrasing online, you invest in confidence and safety. Your paper will be 100% unique and completed.
SmartEssay.org is a high-quality paraphrasing company with all the guarantees. We respect your wishes and paraphrase essay due to the requirements. You can find clients' reviews on our page and ask any question that bothers you. Get professional paraphrasing help and become confident in your success!